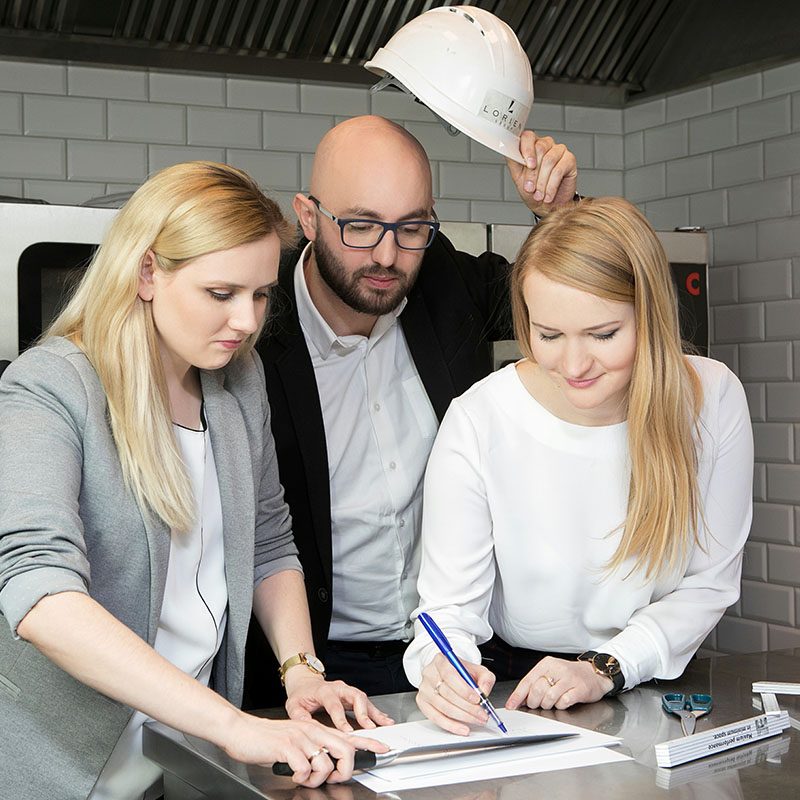 Our team of designers, i.e. Mateusz, Anna and Joanna, are responsible for preparing a fully functional as well as law-abiding project of kitchen technology.
Their work begins already at the stage of the inventory of your place and then you receive a project of equipment placement . After it is accepted, you receive a full project of the technology, which includes:
A project of foodservice technology (drawings with furniture and equipment placement),
A layout drawing of power supply and take-off points – electricity/sewage/ventilation/gas, wall configuration with additional support
the hood choice,
A list of equipment with their power,
Foodservice technology description,
An opinion about the compliance with the requirements from the Sanitary Inspectorate
The work of our team of designers doesn't end until the end of the investment because they consult the execution of the project to make sure that everything is done according to the original project.
Full project
of technology
Opinion of
the Sanitary Inspectorate
Coordination at
the construction site